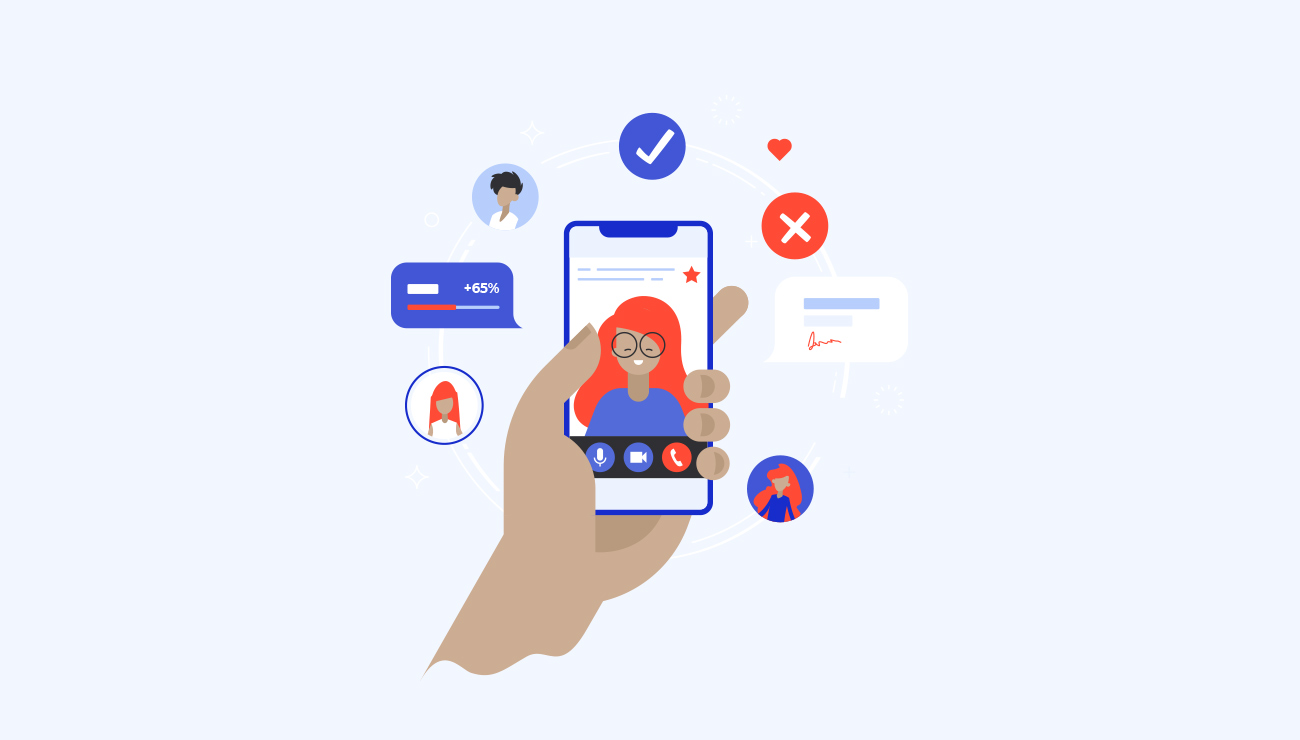 Why Marketers Should Care About Facebook Messenger Marketing?
Messaging Apps Have Surpassed Social Networks
A report from BI Intelligence revealed that there are more monthly active users on the top four messaging apps (Messenger, WhatsApp, WeChat, and Viber) combined than there are on the top four social networks (Facebook, Instagram, Twitter, and LinkedIn).
The marketing opportunity is massive, yet only 1 percent of businesses can automatically engage with customers via messaging.
Focusing on Facebook Messenger makes sense because it has the largest active user base out of all mobile chat apps, not to mention they allow for the usage chatbot APIs.
You Can Get 10 – 80 x Better Engagement vs. Email or Social Media
Facebook Messenger marketing has the best engagement rate for any marketing channel right now.
If you think about email marketing, you know you're doing well if you can get an open rate of between 5 and 10 percent. On social media, organic post reach is now typically between 0 and 1 percent because of aggressive spam filters.
On the other hand, Facebook Messenger boasts open rates of 70-80 percent within the first hour.
'Send to Messenger' Facebook Ads = Higher Conversion Rate
Marketers usually use Traffic and Engagements as objectives for their Facebook Ads campaigns. However, it is better to focus on Messages.
"Send to Messenger" is a new and substantially valuable ad format that allows users to engage with you and opt-in for messaging. You are also able to get their contact information.
Facebook Messenger chatbots can be used all throughout the user journey to qualify leads, convert users, and nurture customers.
Facebook Messenger marketing is responsible for these drool-worthy results:
1.9X average order value of website purchases for LEGO.
329% revenue increase for Leiftech.
11% higher appointment booking rate for Sephora.
20% increase in sales for DBS.
36% higher installations for N3TWORK.
Facebook Messenger campaigns for:
Ecommerce and retail sales
Appointment setting
Restaurants and food/beverage
Event registration
B2B lead generation
B2C lead generation
App downloads
Publishers
Contests
Surveys
Facebook Messenger marketing involves using one of the most engaging tools available (Facebook Messenger, in case that wasn't clear) to engage with customers.
With over a billion users, Messenger is like a digital home for 1.4 Billion users; it's comfortable, familiar, and used nearly every day.
What makes Messenger a special communication platform is that it allows businesses to speak with customers automatically and at scale.
When you create a Facebook Messenger chatbot, you have the ability to automate 24/7 engagement with customers, ensuring critical information is only just a few taps away.
It's a customer service paradigm that embraces a platform that current and potential customers already use.
And, since engagement is critical for marketing, Facebook Messenger chatbots are tools that should be part of every company's arsenal.